October 2017
Now is the time for fall fertilizer applications to prepare your yard for the colder months ahead. We have fertilizer available in bags and pails for easier storage. Call today for pricing and details!
Thank you,
Office staff.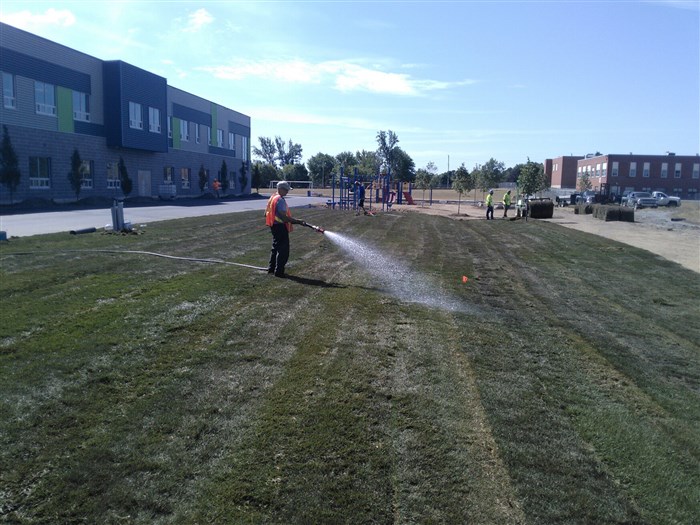 August 2016
Here's a peek at a current project the team is working on.
With the current drought we are experiencing it is important to make sure your sod is getting adequate watering. For installs we are doing we can now provide that service whether you want it just for your first watering or up until the sod is established. Call or email today to inquire about this service and much more!
April 2016
* NEW *
We now have seed and fertilizer available in pails for easier storage and handling. Two sizes available, please contact office for details and pricing.
June 2015
WE HAVE MOVED!!
Our office has moved to the same location as the yard. Come check out this much more convenient location during our regular business hours. We are excited to be in the new office and no longer have to go through the yard to get to us!
2013
Eastern Ontario Home & Cottage Expo
2012
Kingston Home Show Presented by Kinsmen